A tasty menu in a rustic atmosphere

The Cliff restaurant at Auberge Ayer's Cliff

A tasty menu in a rustic atmosphere

The Cliff restaurant at Auberge Ayer's Cliff

A tasty menu in a rustic atmosphere

The Cliff restaurant at Auberge Ayer's Cliff

A tasty menu in a rustic atmosphere

The Cliff restaurant at Auberge Ayer's Cliff

Accommodation
Our century-old building has 10 charming rooms, each as pretty as the next. All of these are furnished with antiques and adorned with splendid woodwork, reminding us of the history behind the inn.
Each of the 10 bedrooms has a private bathroom including a bath or shower. Personal hygiene products are also available to you. Our rooms are all equipped with an air conditioning system, refrigerators and cable televisions. A clock radio is at your disposal in addition to a WIFI network connection.
Make your reservation online now!
Our accommodation choices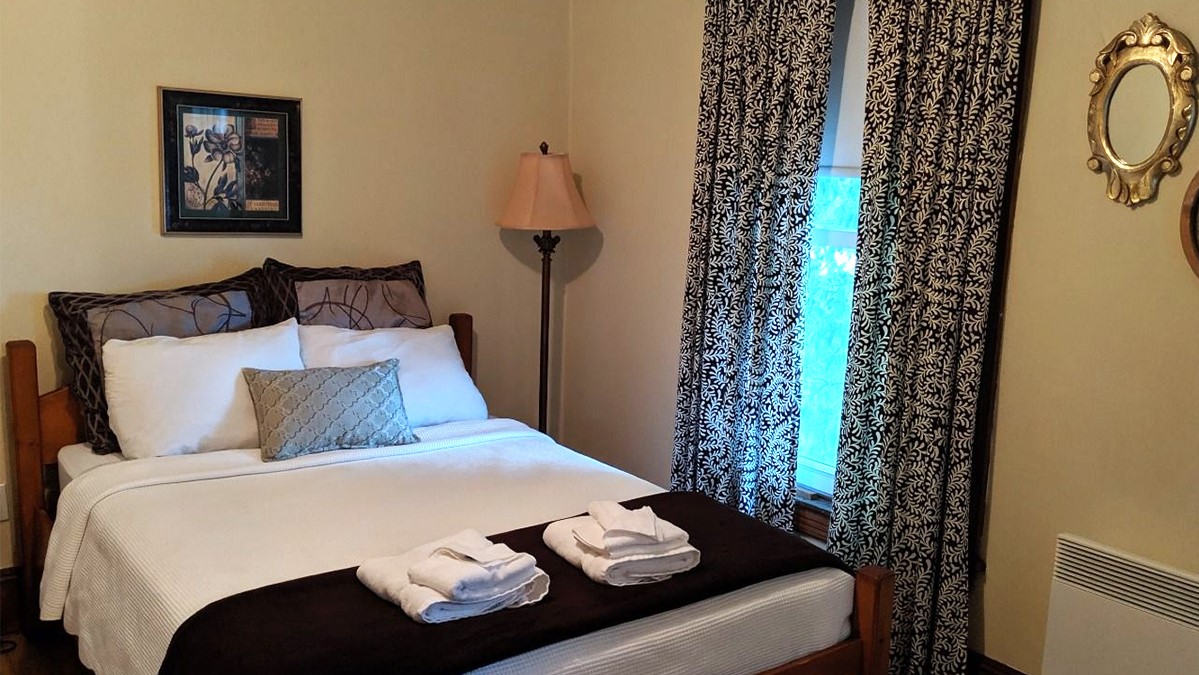 Bedroom with 1 double bed
Rate : $95 / night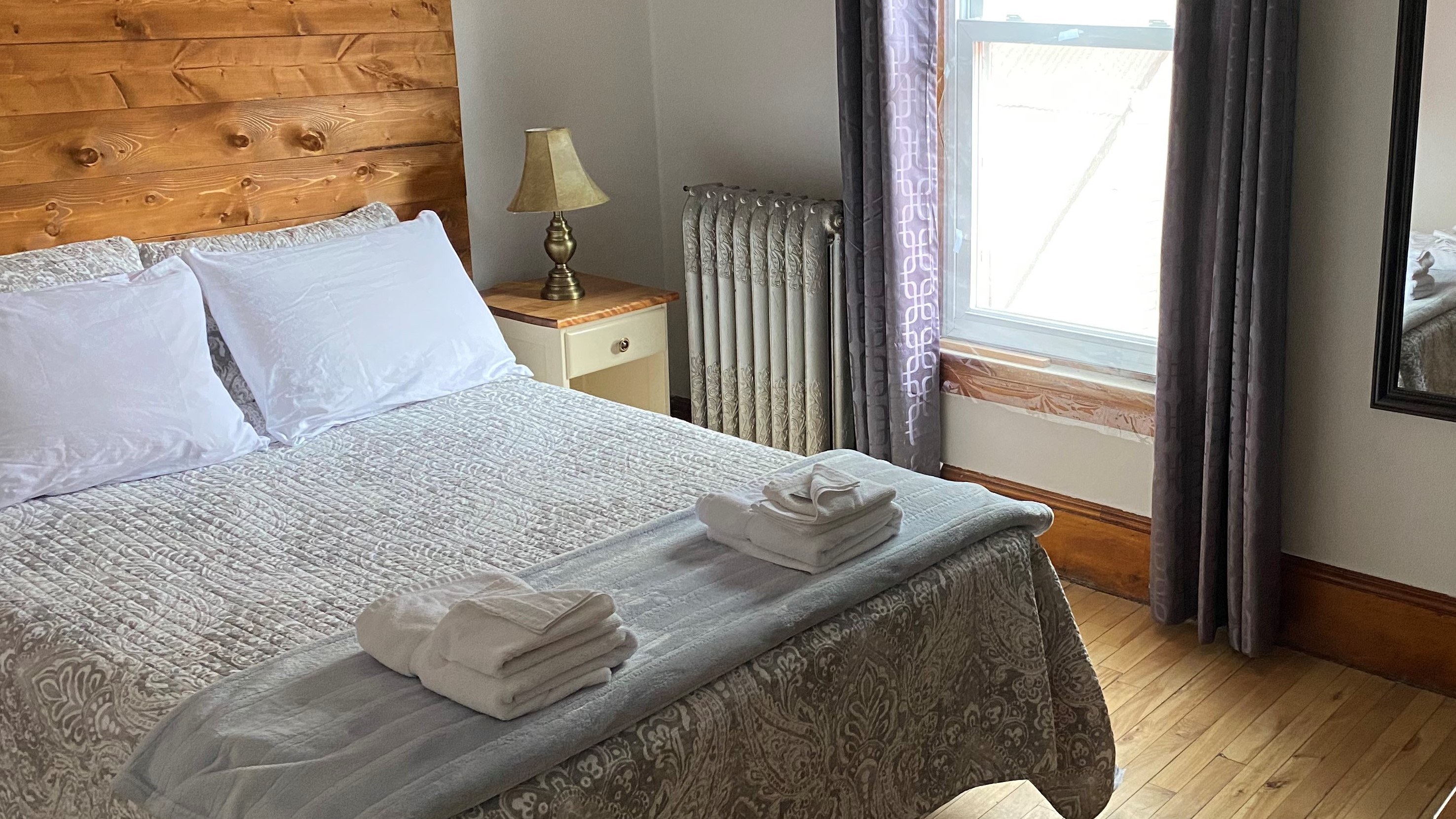 Bedroom with 1 queen bed
Rate : $105 / night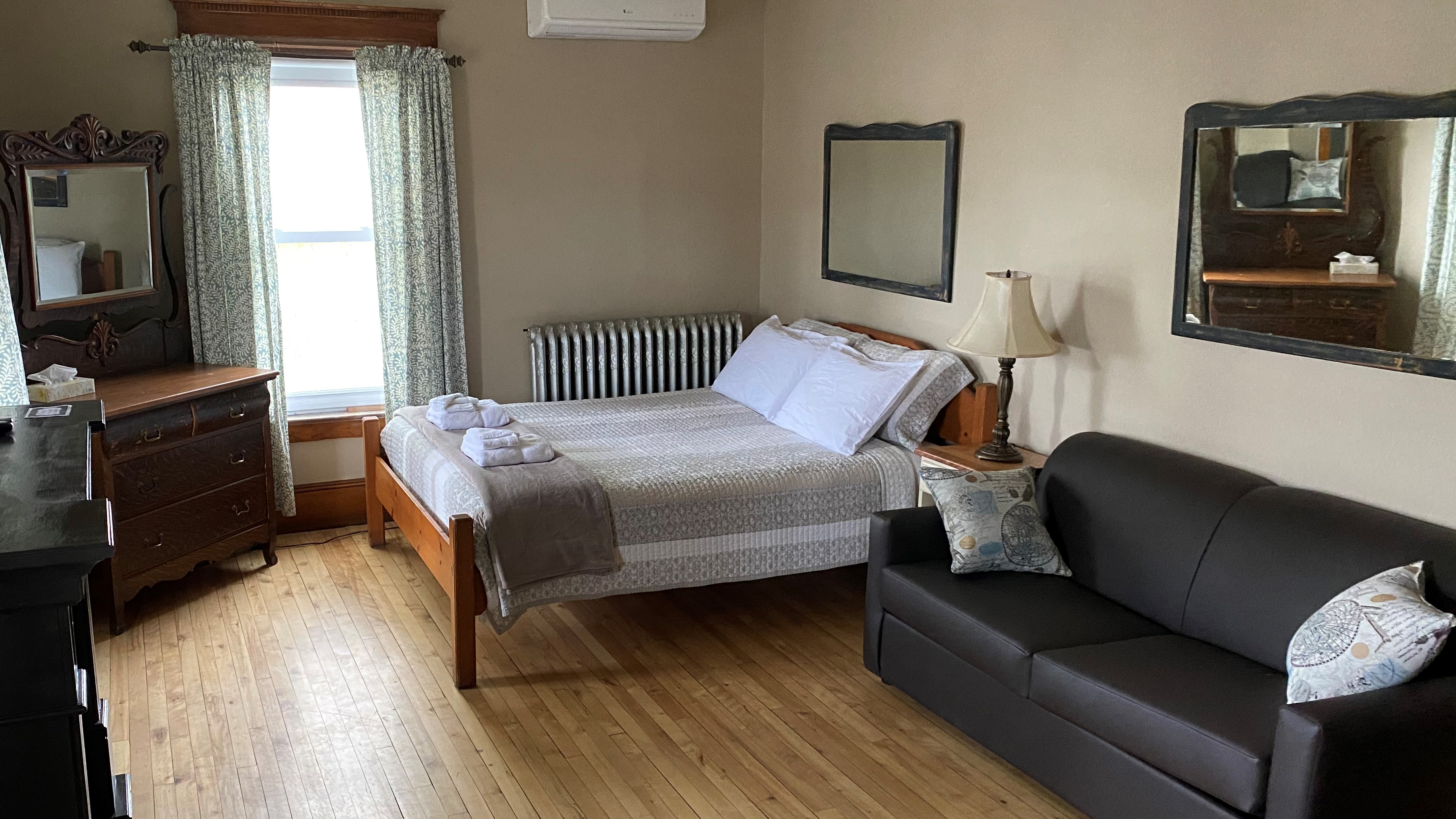 Suite with 1 queen bed and sofa bed
Rate : $120 / night
Bedroom with 2 separate rooms with 1 double bed and 1 queen bed
Rate : $170 / night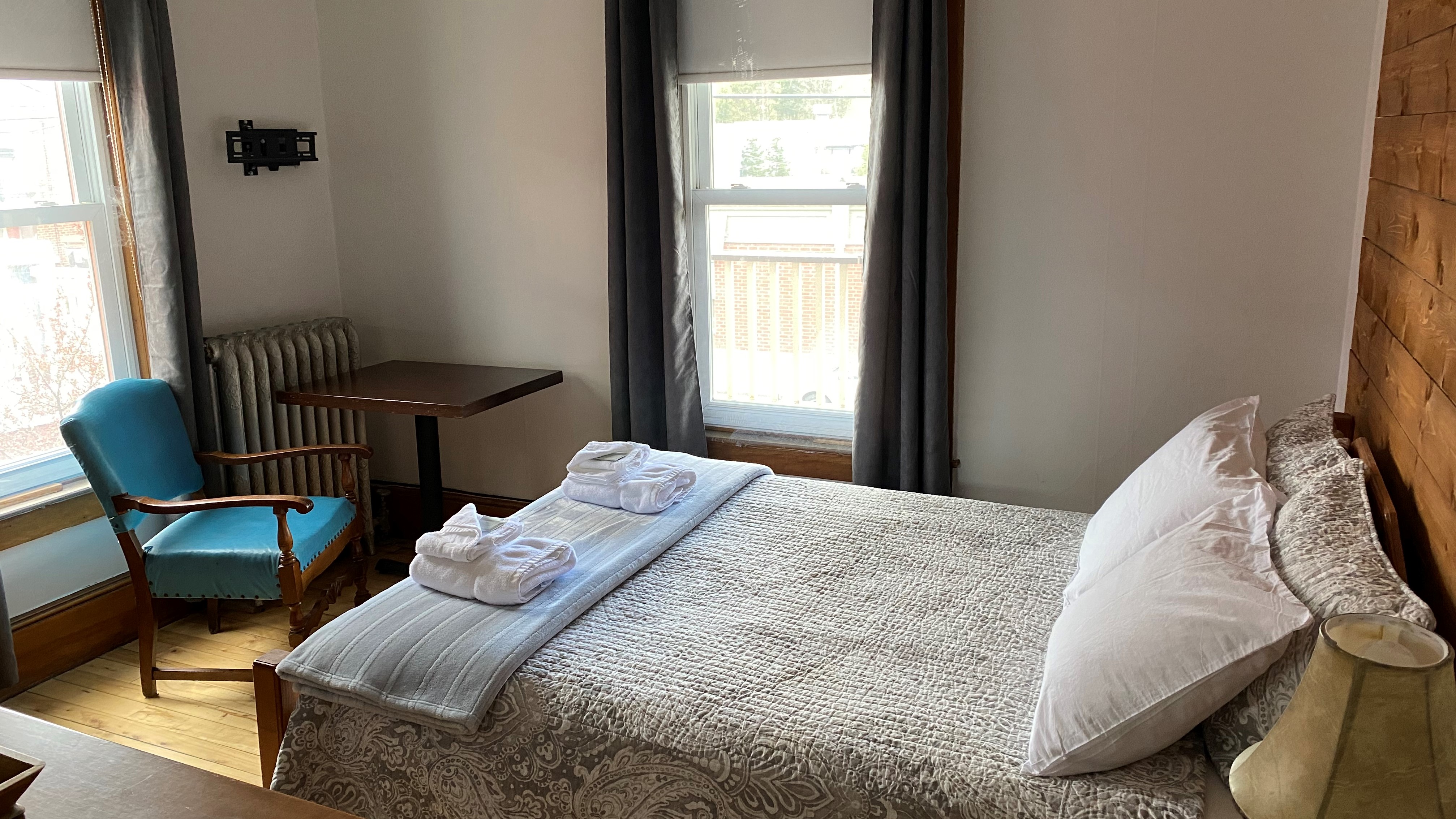 Suite of 3 separate rooms with 2 double beds and 1 sofa bed (living room)
Rate : $220 / night
Our vacation packages
Auberge Ayer's Cliff is proud to partner with the region's tourist activities to offer you vacation packages. See the available packages for more information.
Cancellation policy
All reservations can be changed or canceled up to 72 hours before the scheduled arrival date, otherwise the full cost of the stay will be charged.

For all cancellations, administrative charges apply.

Any cancellation or modification must be made by phone, please contact us at 819 838-4277.